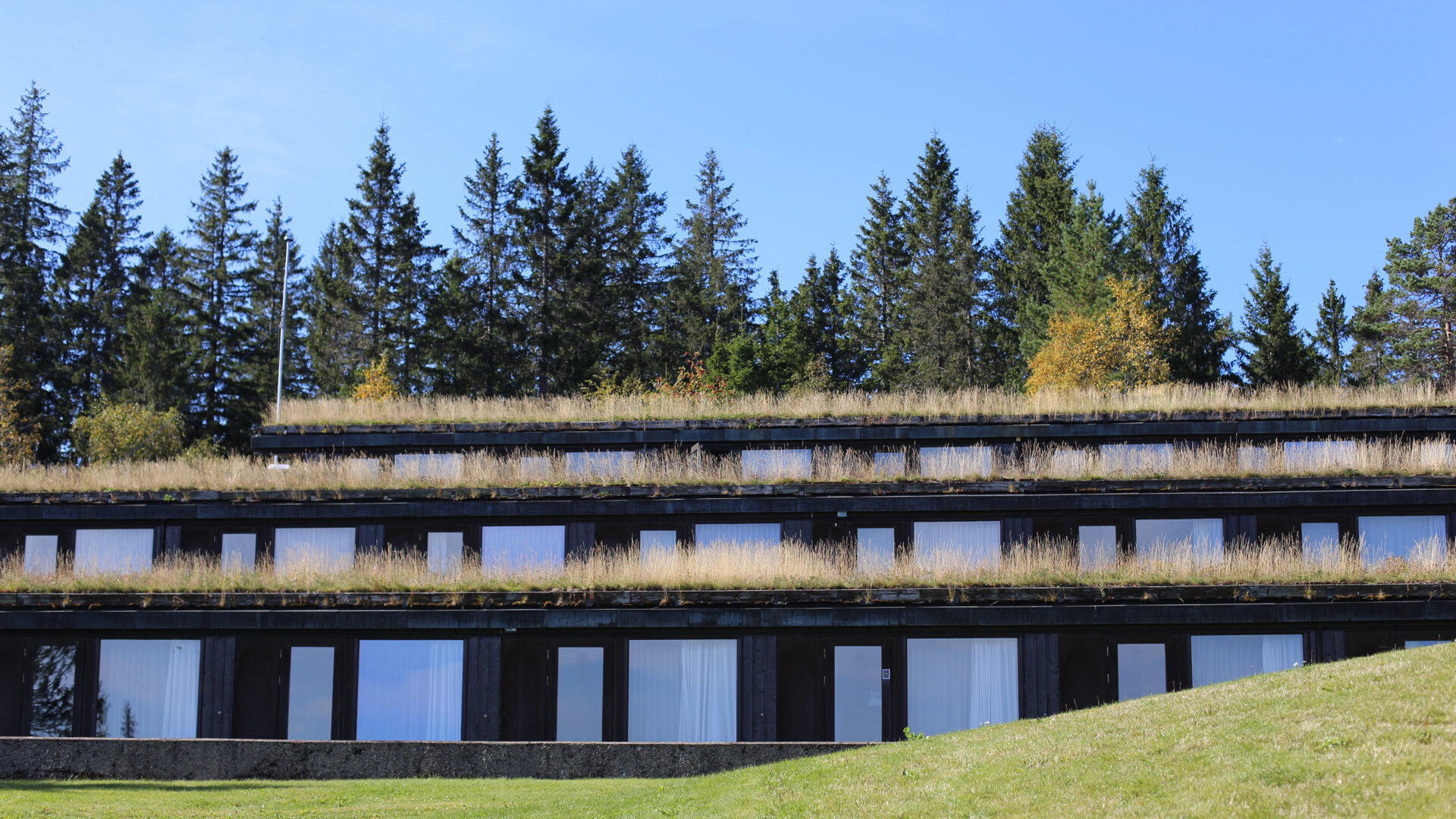 Frontpage >
Stay with us
From its perch on forested slopes, Voksenåsen Hotell enjoys mesmerising views of the Oslo and fjord below. The hotel has 84 hotel rooms and one suite - all with a view of the beautiful surroundings. Designed in the 1950s Voksenåsen offers a combination of stunning natural scenery and elegant mid-century Nordic architecture. The rooms evoke a signature Scandinavian simplicity, and are furnished with either a single bed, double bed or twin beds. In the immediate vicinity is Nordmarka with hiking trails and cycle paths in the summer, as well as miles of ski slopes and tracks in the winter. It is 15 km from Voksenåsen to the center of Oslo, and the Voksenkollen subway station is only a 7-minute walk from the hotel. If you come by car, we have plenty of parking spaces and electric car chargers from Pair.
Practical information
85 rooms - 21 single rooms, 19 double rooms, 40 twin rooms with separate beds, 4 rooms adapted for allergy sufferers and people with reduced mobility, and one suite. Free WiFi in all rooms. Voksenåsen subway station is only 700 meters from the hotel and 12 km from the center of Oslo.
The reception
Open 24 hours a day
Laundry
Laundry, drying and ironing service
Animals
Pets are not allowed
We offer facilities for people with reduced mobility, allergy-free and non-smoking rooms.

Electric car
Electric car charger from Fortum and free parking.

Facilities
Voksenåsen offers a variety of facilities which gives you that cherry on top.


See our facilities