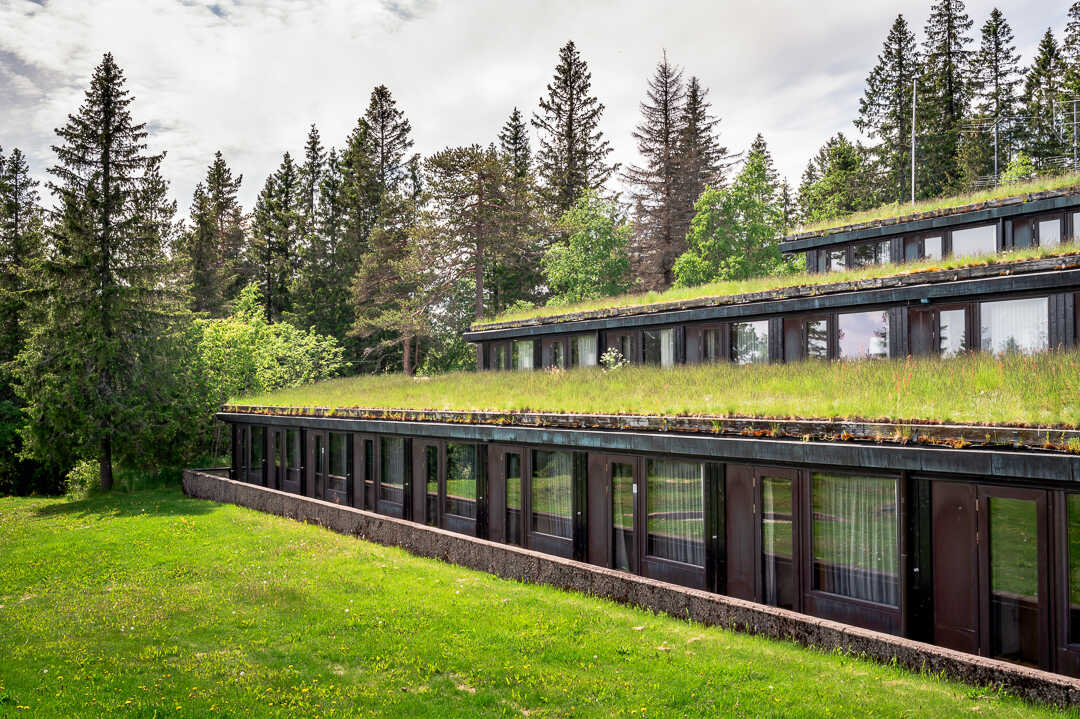 Frontpage >
Stay with us
Voksenåsen, with its unique location on the top of Oslo, is only a tram trip from the city center but 501 meters above the ocean. Voksenåsens location provides all our rooms with a view of the fjord and Nordmarkas nature. The rooms are simplistic, with a stylish design, and furnished with either a single bed, queen-size, or twin beds. Among the rooms, there is also one suite. The suite has a bedroom, a living room with a couch and dining table, and a bathroom with a jacuzzi. You do not need to worry about your car when staying with us. We provide you with chargers from Fortum Charge & Drive and free parking. You will also have access to all of the hotels' facilities when staying with us
Practical information
85 rooms - 21 single rooms, 19 double rooms, 40 twin rooms with separate beds, 4 rooms adapted for allergy sufferers and people with reduced mobility, and one suite. Free WiFi in all rooms. Voksenåsen subway station is only 700 meters from the hotel and 12 km from the center of Oslo.
The reception
Open 24 hours a day
Laundry
Laundry, drying and ironing service
Animals
Pets are not allowed
We offer facilities for people with reduced mobility, allergy-free and non-smoking rooms.

Electric car
Electric car charger from Fortum and free parking.

Facilities
Voksenåsen offers a variety of facilities which gives you that cherry on top.


See our facilities